Tempco Ayer Rajah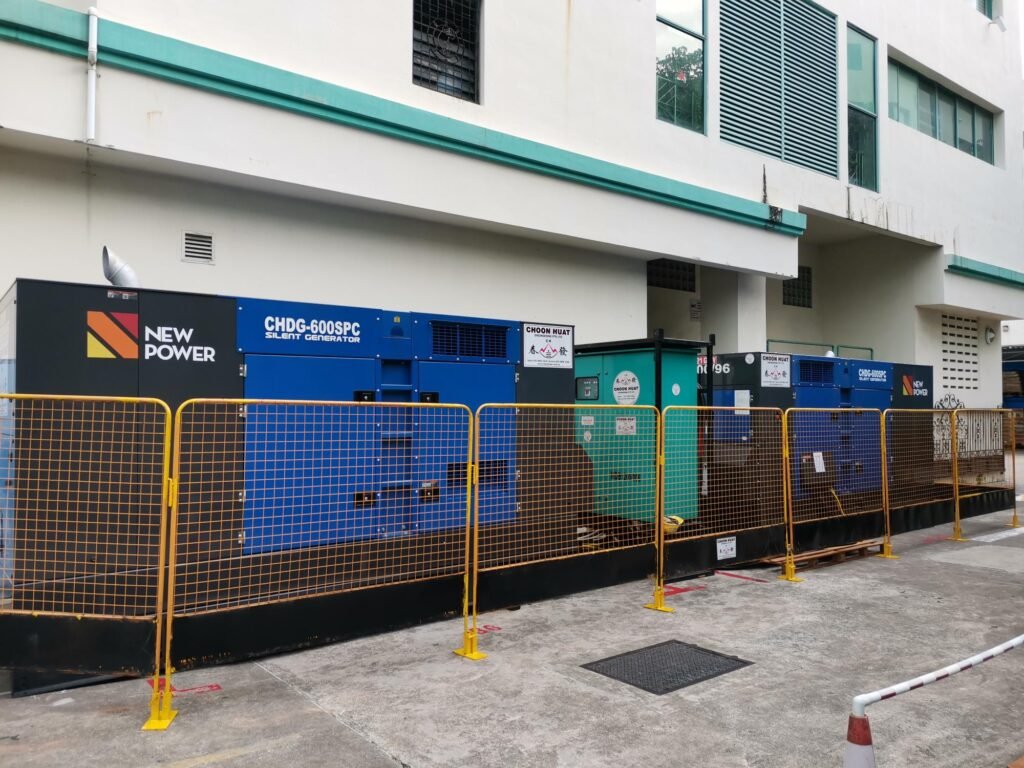 Test run of 2 units CHDG600SPC genset at a commercial building. The 2 units genset are synchronized with a synchronizing panel for maximum output power.
---
Triotech Shutdown Project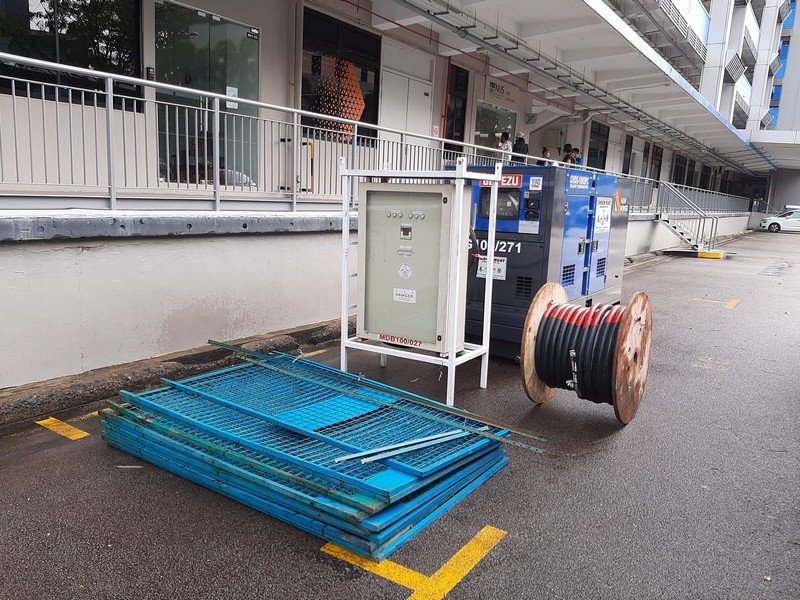 Short term rental of genset for a commercial building shutdown project. Rented out 1 unit of CHDG300SPD and 1 unit CHDG100SPC come with MDB, fencing, cable and manpower for complete set up installation and dismantling after use.
---
Powerex Project
Newpower has suppported the shutdown project for Apple Southeast Asia commercial building and rented out 1 unit 250KVA genset and 1 unit 200KVA genset come with fencing and ATS.
---
Energizer Project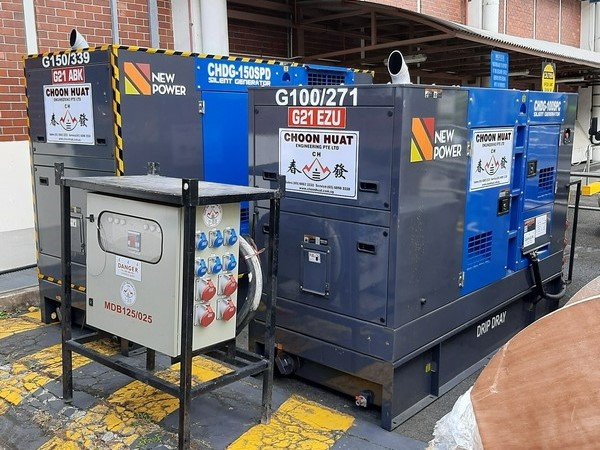 Rented out 4 units gensets to support Energizer industrial building shutdown event. Come with MDB, cable and fencing.
---
Sintech Project
---
Kandenko Murata Project
---
Jerevin Singapore Island Country Club Project
---
Ngee Ann Polytechnic Project
---
Sentosa Beach Station Project
Temporary power supply from both 200kva and 250kva diesel generator to Sentosa beach station carpark building during EV charging station installation works.